Photo by Turning Tide Photos
Vilano Beach is located two miles from St. Augustine in Northeast Florida's St. Johns County. The area lies between the Atlantic Ocean and the Tolomato River. When Henry Flagler attracted northern tourists to his hotels in St. Augustine, the seaside community of Vilano Beach was their oceanfront playground. Ferries and horse drawn trolleys brought visitors to the beaches.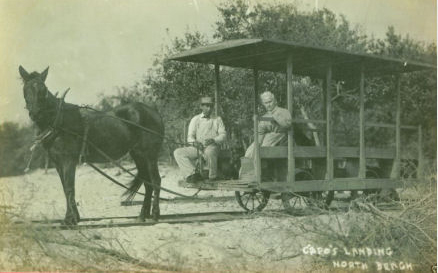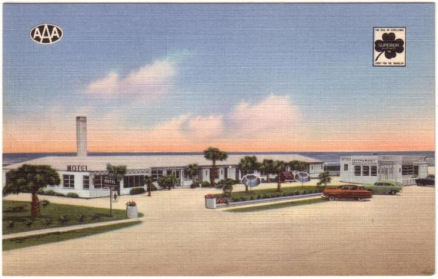 In 1926, Florida developer August Heckscher built the Grand Vilano Casino, a Mediterranean Revival-style building on Vilano Beach. Big name bands from New York, vaudeville acts, theme parties and dances were hosted here. This unique oceanfront casino had monumental architecture on property 300 feet wide and 250 feet deep, a salt water swimming pool 150 feet long by 50 feet wide, and fine dining. A palm log bridge over the North River constructed in the 1920s provided access to the island by car from the city of St. Augustine. On August 28, 1937, 50-mile-per-hour winds lashed across the coast and high tides sparked the Vilano Beach Casino's demise. But before it was destroyed, the ornate columns were saved and donated to the Florida Memorial College.
Vilano Beach was platted during the 1920s Florida Land Boom. A1A in Vilano Beach, also known as Coastal Highway, was constructed in 1928. The majority of the land remained vacant until after World War II. Beginning in the late 1940s and continuing in the 1950s, small motels and "motor courts" emerged along Vilano Road.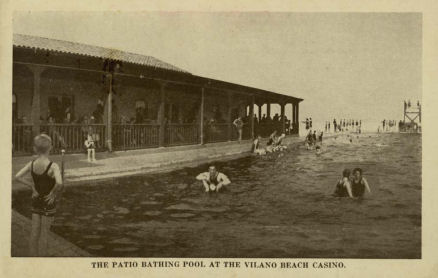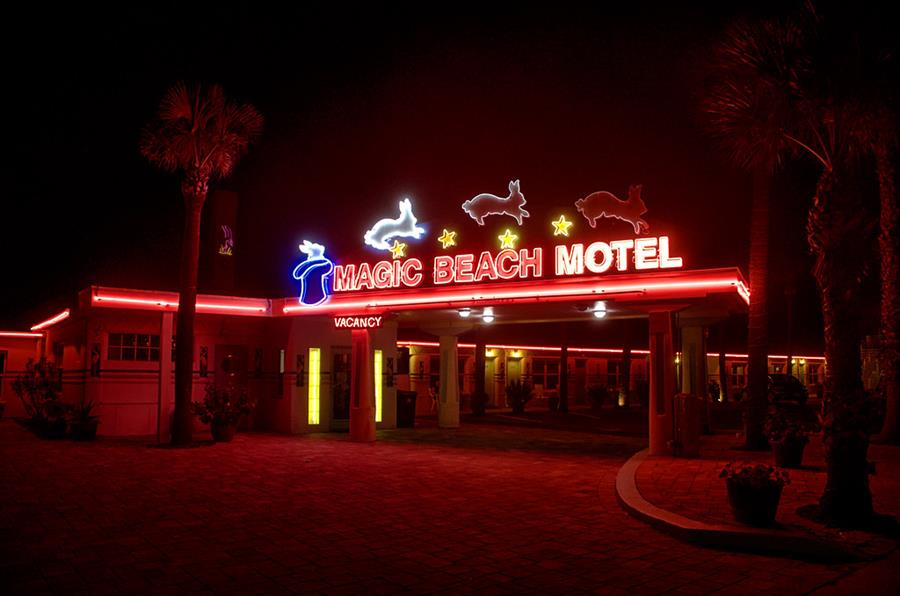 Originally built in 1951 and operating as the Vilano Beach Motel, this vibrant and charming motel got its name from its use as a set location for the 1999 Warner Brothers TV series titled Safe Harbor starring Emmy winner, Golden Globe nominee, and Golden Girl Rue McClanahan.
Set in fictional Magic Beach, Florida, this series follows a widowed sheriff and his three sons living with Grandma Loring (McClanahan) who owns the motel.
The neon sign with bunnies jumping from a hat pay homage to her husband's career as a magician.
Locals recall being curious about the sheriff's patrol car sitting in the driveway during the 8 months of filming.
The Magic Beach Motel has since been renovated and modernized for today's tourists but maintains its retro-kitsch aesthetic with flamingos, bright colors, art deco details, and the unmistakable neon sign.
Each room features a mural of marine life and St. Augustine scenes for a truly unique beachside stay.
June marks the 10th Anniversary of the Bluebird of Happiness finding its home on Vilano Beach.
This eight-foot-tall bird was originally painted orange to promote Florida's citrus industry to visitors before major interstate routes were built. Hoteliers Newt and Wilda Haley purchased the bird for $100, restored it, painted it blue, and added "Newt's Motel" on the belly as a landmark for travelers.
The bird found its way to a home in North City, but the Porter Family who purchased the home agreed to donate it to the Vilano Main Street Group. In 2009, the "Bring Back the Bird" campaign was launched with a goal of $4,500 to completely restore the bluebird which was completed in about four years. 
Today, the Bluebird greets visitors to the Vilano Beach Pier and poses for photo ops.